5% Rabatt und exklusive Vorteile für registrierte Kunden
THE GOLDEN MILE. Paradise of outdoor 'shopping' | Coral Hotels
Nachrichten und Neuheiten in Kanarische Inseln
THE GOLDEN MILE. Paradise of outdoor 'shopping'
Teneriffa
Wellness & Beauty tips
Reisende Paare
Aktivitäten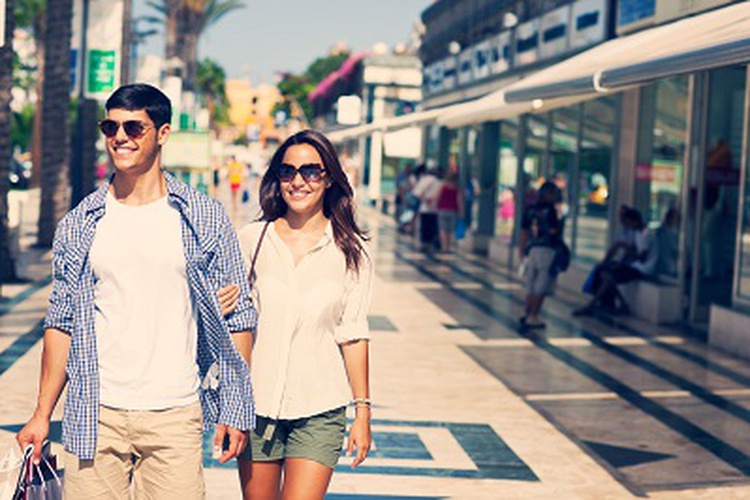 THE BEST SHOPPING AND LEISURE AREA FOR LOS CRISTIANOS
For a kilometer and a half, on Avenida de Las Américas, on the border between
Los Cristianos
and
Playa de las Américas
, you will find the favorite leisure center for visitors to Tenerife. A place specially designed for lovers of shopping and leisure in one of the most luxurious and lively areas of Tenerife. A wide offer of bazaars, perfumeries, top quality restaurants, exclusive shops, nightlife venues and hotels is condensed in its wide walks and shopping areas. Without a doubt, the night is the moment when this area reaches its full splendor when a multicolored light show begins and visitors go out onto the avenue to enjoy the wide range of leisure activities.
If you are looking for a place to stay in the heart of the Golden Mile, we recommend you our Adults Only
Coral Suites & Spa and Coral Californiaestablishments or, for families or groups of friends, our , included in the chain's Coral Families concept.
Zurück